Geo.X Annual Meeting - 10th Anniversary
10th February 2020
Let's celebrate 10 years Geo.X Research Network for Geosciences in Berlin and Potsdam!
Scientists, students and colleagues are cordially invited to join the Annual Meeting 2020. Host for this years festivities is the Freie Universität Berlin.
Two side-sessions will take place in advance of the official and joint evening program to introduce the activities in the Geo.X network and offer the opportunity to get involved.
Please click on the link-sensitive areas!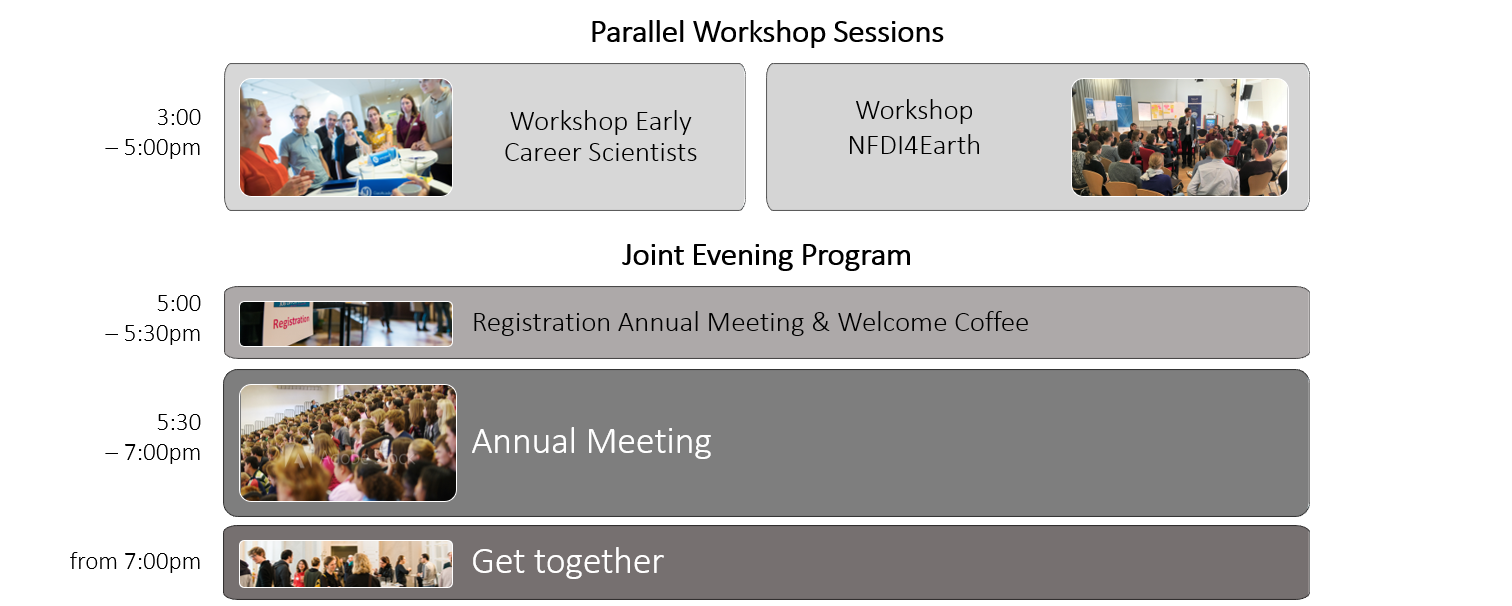 Please click on the link-sensitive areas!
For workshop and evening program participation, please register here.
Annual Meeting
We will inform about the plans and initiatives and report in particular on the promotion of scientists from our Young Academy and the Early Career Scientists Section. Also, newly-appointed professors in the network will, as every year, have the opportunity to present and acquaint themselves with their research approaches briefly.
The subsequent reception provides an opportunity for mutual acquaintance and personal exchange.
Preliminary evening program
17.00
Registration and Welcome Coffee
17.30
Welcome address
Uwe Ulbrich as representative of the executive board of the Freie Universität Berlin
17.40
10 years Geo.X
Sabine Kunst (chair of board of trustees Geo.X) & Reinhard Hüttl (Spokesperson of Geo.X)
17.50
Key Note on
Relevance and Challenges of Interdisciplinarity in Sustainability Research
Jakob Rhyner (Scientific Director of the Bonn Alliance for Sustainability Research)
18.20
Geo.X Activities 2019/20 and Early Career Scientists Poster Evaluation
Hilde Gödde (Geo.X) & ECS-Representatives
18.30
Young Academy: New cohort 2020
18.40
New currency Geo data; National Research Data Infrastructure for Earth System Sciences (NFDI4Earth)

18.50
5-minute presentations of newly appointed professors
Prof. Dr. Antonie Schmiz, FU Berlin
Prof. Dr. Frank Postberg, FU Berlin
Prof. Dr. Lutz Hecht, FU Berlin
Prof. Dr. Katja Trachte, BTU Cottbus
Prof. Dr. Dirk Schulze-Makuch, TU Berlin
19.30 Get together