ECS Representatives Election coming up!
Become a ECS Representative
ECS Representatives support the interests of Early Career Researchers in the Geo.X Steering Committee. Together with the ECS-core team they organize and advance the section activities and events.
If you are an early career researcher (PhD or Postdoc) and are interested to work on the strategic and operational development of the section, and want to run as a candidate, please contact us at early-careers@geo-x.net
Subham Mukherjeer
PhD @FU Berlin
I am Subham Mukherjeer, all the way from India to pursue PhD in Physical Geography at the Freie Universität Berlin.
I have three different master's degrees in different sectors of water and geographical sciences from universities across the Globe (India, UK, Portugal and Germany). Therefore, I can clearly see the benefit of knowledge sharing and collaborative approach for any research and management plan within the realm of Geo-sciences.
I strongly believe in comprehensive and inclusive platform, for which Geo.X has already been set itself as an exemplary network. My sincere passion for joining this wonderful team of Early Career Scientists' team is founded on this very idea of sharing the knowledge and caring the future of our Mother Planet.

Dr. Anne Schöpa
Postdoc @GFZ
My name is Anne and I am a PostDoc at the GFZ Potsdam. We as Early Career Scientists (ECS) are key in shaping the future of the Geo.X network through our collaborations and innovative thinking.
As your ECS Representative, I would like to support you across the Geo.Xnetwork and beyond in your professional growth by organising social events, mentoring programmes and short courses to foster networking, exchange of scientific knowledge and broadening research ideas. You will benefit from these training and interdisciplinary networking events as they help delivering transferable skills. Those will become very useful for a wide range of career paths inside and outside academia and strengthen your mental health.
In essence, I would like to be a central point of contact for you and help you creating and maintaining a network as collaborations are essential to advance in your career in particular and in science in general.
Dr. Melanie Sieber
Postdoc @GFZ and @Uni Potsdam
Many young scientists may face similar challenges, such as applying for funding or stress and anxiety generated by the 'publish or perish' culture. Therefore, knowing where and how to get support is essential, in particular, for Early Career Scientists (ECS).
As an ECS Representative, I would like to build an active network and platform for young scientist to provide them with all information needed to develop and reach their scientific and personal goals. This can be achieved by organizing career developing workshops on e.g. funding-opportunities, science communication (paper-writing, oral-presentations, media-outreach) and newsletters.
Furthermore, I would agitate for counseling support and regular, informal get-together to establish a welcoming environment for young scientists across and within the Geo.X institutes.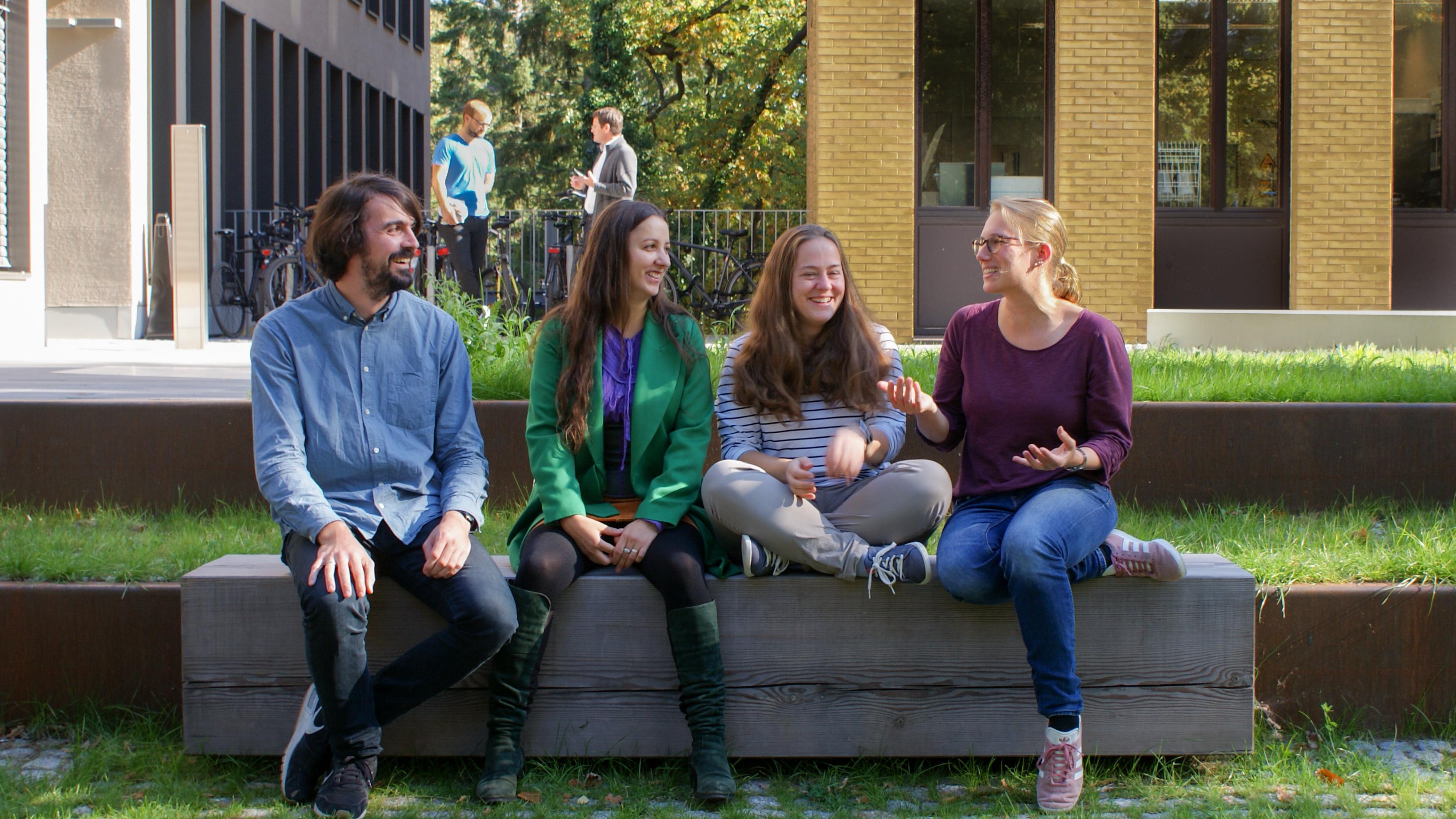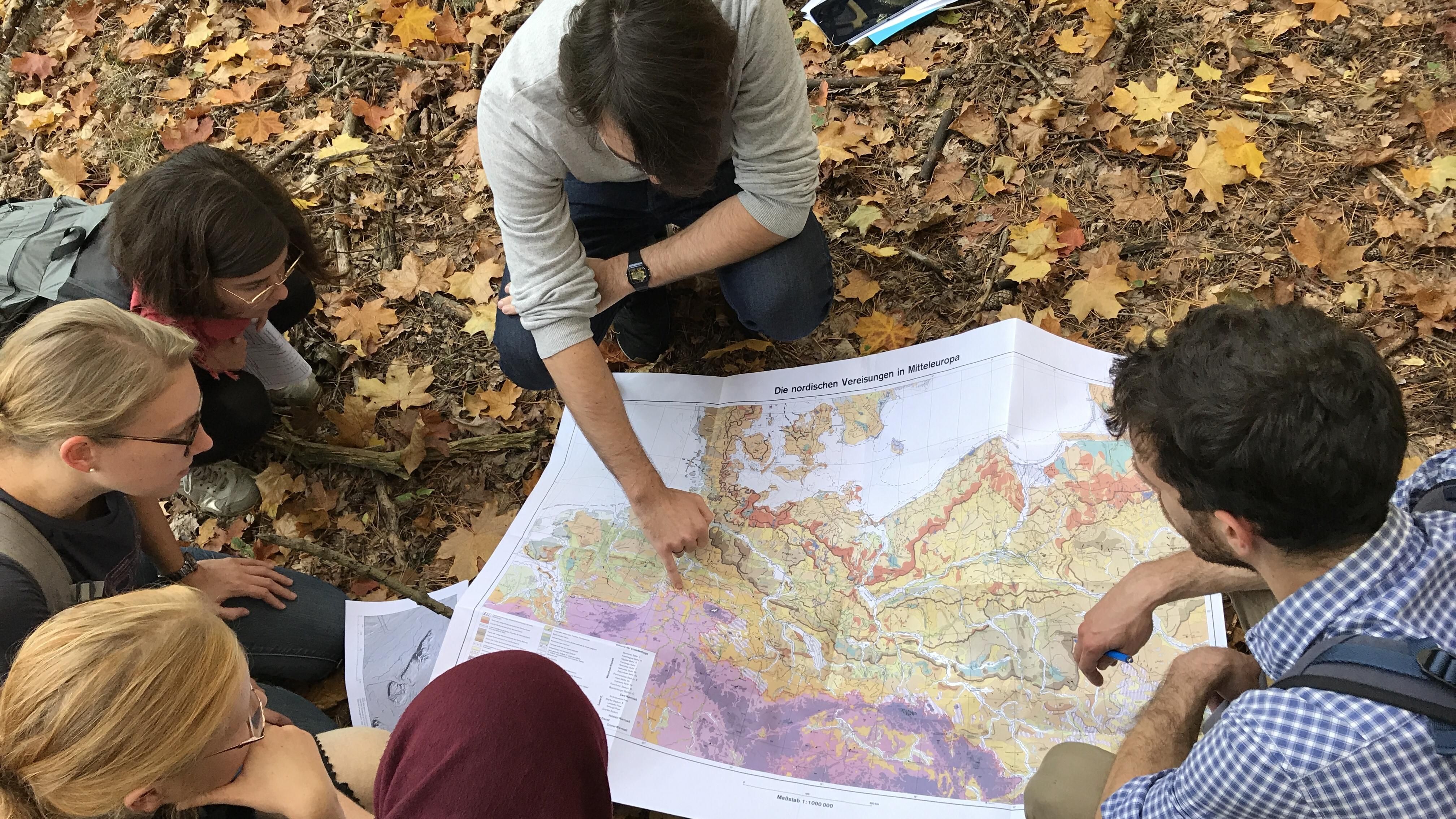 Welcome to the Early Career Scientist Section (ECS)
We are the network for doctoral candidates and postdocs working in the field of Earth sciences and related research disciplines within Geo.X. With this section we want to provide a platform for you
to create networking opportunities amongst young geoscientists in Berlin and Potsdam
to foster the exchange across all Geo.X partner institutions
to discuss current issues of geoscientific research and related fields
to provide an opportunity to present and discuss your projects
to distribute interesting and informative content
The ECS-Section lives by the particpation and engagement of every early career researcher who brings ideas and questions into the network, or who wants to organize events that help to advance early stage scientific careers.
There are various ways of getting involved!
If you have ideas, questions or any remarks, please contact the core team at early-careers@geo-x.net. We are happy to hear from you!
For informal peer communication we have a slack channel, please send an request to access to lisa.rheinheimer@geo-x.net.
For receiving newsletter and information you can subscribe to our mailing list by following the button below.
Coming up - new events
Due to the Corona pandemic we did not plan any events that involve personal meetings. However, we have not been lazy and thought of new activities and other formats that we could offer.
Please stay tuned for the next newsletter announcing events and most importantly
The ECS Core Team
The core team consists of interested early career researchers, who want to work on the strategic and operational development of the section. The ECS Section is supported by Dr. Jacob Hardt, the Geo.X coordinator of FU Berlin, it operates in close collaboration with the Geo.X Head Office.
Dr. Elisabeth Dietze
Postdoc @AWI Potsdam
My name is Elisabeth. I am a PostDoc at AWI Potsdam and would like to support and represent you within the Geo.X network. With my experience from three Geo.X institutions as well as other international science systems, I have learned that it is essential for ECS to experience creativity, motivation and joy in doing science on the sometimes bumpy roads of a career.
In close communication with you, I would support the continuation of excellent networking events, and promote a proper choice of tailored soft skill training initiatives, and mentoring programmes that can facilitate life in science and beyond.
Rutu Parekh
PhD @DLR Berlin
I am pursuing my PhD in the field of Planetary science in Berlin (Aug., 2018) under DLR-DAAD fellowship. Before this, I spent a year in England and finished my M.SC with major in Earth Science from University of Bristol under Chevening Scholarship. My main research focuses towards the study of the volatile in shaping the surfaces of icy planetary bodies using satellite images and spectroscopic data.
Apart from my scientific interest I have been associated with coordinating and planning various workshops and conferences since my undergraduate days. Currently, I am serving as secretary of Europlanet Diversity Committee (since 2018), where we promote equality and prejudice free scientific environment. At the same time I am also keen in communicating science through art. Personally, I am deeply interested in learning and exploring various aspects of professional spectra beyond the scientific field. If given the opportunity, I intend to expand my knowledge of planning and management skills to shape stronger and ingenious early career community within Geo.X platform. Even though I am still amateur to Geo.X, I strongly believe that my enthusiasm and experiences will be helpful to expand the early career network in all measurable standards.

Shrishail Raut
PhD @GFZ
Any profession no matter how simple it sounds comes with its own set of challenges and one has to face them. Science is no exception, and especially the young researchers have to face some of the arduous challenges with little or no prior experience. The young researchers including me as well, face challenges such as writing research papers and funding proposals, communicating our ideas, collaborating with different researchers, and personal issues. All these factors can be taxing and might take its toll on the individual and their mental health.
We indeed have to face these challenges by ourselves, however, with some proper guidance and support, it will help us to overcome these hurdles. The ECS core team together with the ECS representatives at Geo.X will conduct mentoring programs with skill development workshops and providing a synergetic platform for networking. We will create a platform where one can share their experience in dealing with the common challenges which can be of great assistance especially to the newcomers. This will create a healthy and welcoming atmosphere where everybody can grow up to their full potential.