Funding
---
Travel grant for doctoral candidates
Guideline
Application form
---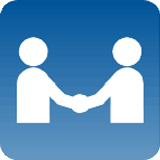 Travel grant for postdocs (outgoing)
Guideline
Application form
---
Travel grant for guest scientist (incoming)
Guideline
Application form
---
The Research Network for Geosciences in Berlin and Potsdam Geo.X
is an initiative of Freie Universität Berlin, Humboldt-Universität zu Berlin, Museum für Naturkunde - Leibniz Institute for Evolution and Biodiversity Science, Technische Universität Berlin, University of Potsdam, Alfred Wegener Institute AWI, German Aerospace Center DLR, Institute for Advanced Sustainability Studies IASS and the GFZ German Research Centre for Geosciences


bundles the geoscientific expertise in research, teaching, infrastructure and transfer in the Berlin-Potsdam region


networks earth sciences with engineering, natural sciences, social sciences, economics and humanities in the research areas of natural hazards and risks, natural resources and energy resources, Geo-Bio-Interactions, as well as human habitat and creative spaces.


exists since March 3, 2010.


Global climate change, the ever-increasing number of natural disasters, and the task of feeding and providing energy for a constantly growing world population are just some of the challenges facing human society. Solutions to these future challenges can only be found on the basis of a concerted interdisciplinary effort.
At the same time, closer collaboration is required between publicly funded science and the private sector in order to create the technological requirements for the implementation of new solutions. This integral approach is pursued by the Geo.X coordination platform. Given the pivotal role of scientific expertise in identifying possible courses of action and economic applications, Geo.X is thus set to become an important partner for both politics and business.
Annual Meeting 2016
on Dezember 5th, 2016
05.30 - 07.30 p.m.

Deutsches Zentrum für
Luft- und Raumfahrt/Humboldt-Universität zu Berlin
Erwin-Schrödinger-Zentrum Adlershof
Rudower Chaussee 26
12489 Berlin