Helmholtz Centre Potsdam – GFZ German Research Centre for Geosciences
The Helmholtz Centre Potsdam includes an auditorium building (Building H) seating approx. 300 persons.
Lecture rooms 1-3:
Each seating approx. 40 persons in rows or 20 persons in U-shaped arrangement (Lecture Rooms 1-3 can be joined together).

Existing equipment/installations:
Overhead projector
Slide projector
Laptop
Beamer
Photocopier/printer
2 Metaplan boards (+ presentation case)
Flipchart / Whiteboard
8 high tables
Poster boards (approx. 45, size: 1.00 m x 1.38 m – portrait and landscape formats possible)
Display stands (A2 format) for outdoors
Telephone (for internal connections) provided in all lecture rooms and auditorium
Telephone/fax for external connections possible
WLAN – please contact Data and Computing Centre .
GeoLab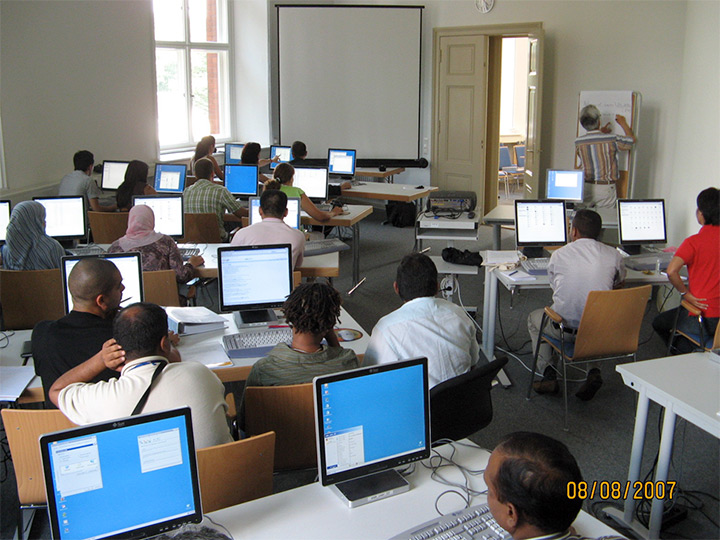 Designed for groups of up to around 25, GFZ's GeoLab training centre is located on the upper ground floor of Building A27 (Great Refractor). The training facilities comprise a computer room with 25 networked PCs and a presentation room with 3D vision environment.