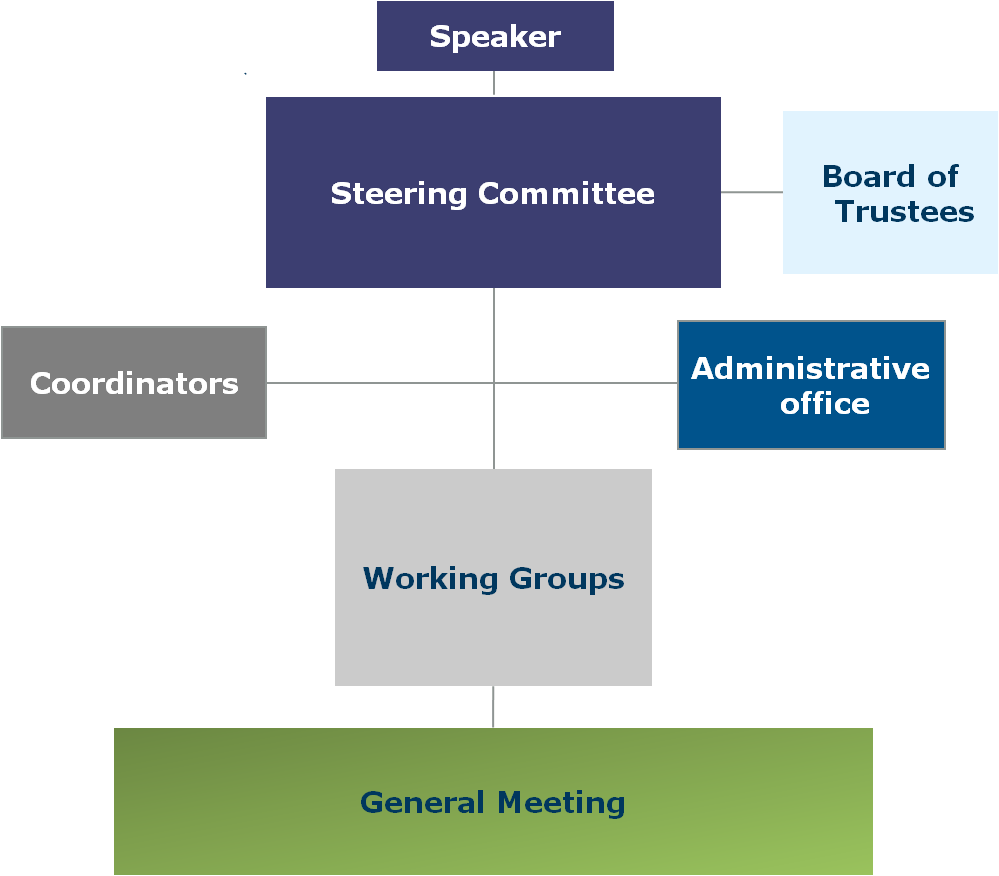 Please click on the link-sensitive areas!
General Meeting
Members of Geo.X include all members of the Geo.X partner institutions who are eligible to apply as defined by the German Research Foundation (DFG).
The General Assembly advises and assists the steering committee. It suggests ideas for projects and makes recommendations on the thematic focus.
Steering Committee »
All partners delegate representatives of their organizations to the Steering Committee. In order to work on different topics, the Steering Committee can set up individual research groups.
The steering committee decides on operational matters on the basis of joint discussions and makes recommendations on the strategic development of research fields, on any measures that exceed regular business operations, amendments and supplements to the cooperative agreement, the inclusion of other partners in the association and its cancellation.
Speaker »
The Speaker represents Geo.X externally. He is the chairman of both the Steering Committee and the General Assembly and subject to reporting to the Board of Trustees.
Working groups
Working groups are appointed by the Steering Committee as temporary facilities of the association to deal with specific issues.
Board of Trustees »
The Board of Trustees consists of the heads (Executive Board, Directorate-General) of the institution of the individual contractor. It is supplemented by five non-voting guests with geoscientific expertise in an advisory capacity.
Administrative office »
The Administrative office is a permanent body of the research alliance and supports and coordinates activities for the operational implementation of the ongoing business.
Coordinators »
Each partner appoints a coordinator who assists the individual representatives of the Steering Committee and is the operational interface between the coordination platform, the branch office and the institutions.